Water Treatment Office Locations
Delivering The Quality Service You're Looking For:
Our drivers are skilled technicians trained to provide on-the-spot service with the ability to troubleshoot and repair chemical feed equipment in the field.
An inventory of parts and loaner feed equipment are available on our delivery trucks, if needed.
Hawkins and your Sales/Service Representative are available 24 hours a day, 365 days a year to meet your needs. Hawkins has and will continue to aid customers with emergencies that could occur.

Contact The Water Treatment Group
We offer coverage to customers of 23 states from our 28 branch locations:
Your Complete Local Water Treatment Distributor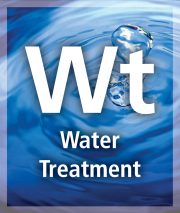 REQUEST MORE INFORMATION
Hawkins is a business-to-business supplier, manufacturer, blender, and distributor of chemicals. We only sell to companies, municipalities, government entities, farms and not to individuals. For pricing or more information please provide your organization's contact information below: