The History of Hawkins
Founded in 1938, Hawkins has become a widely known and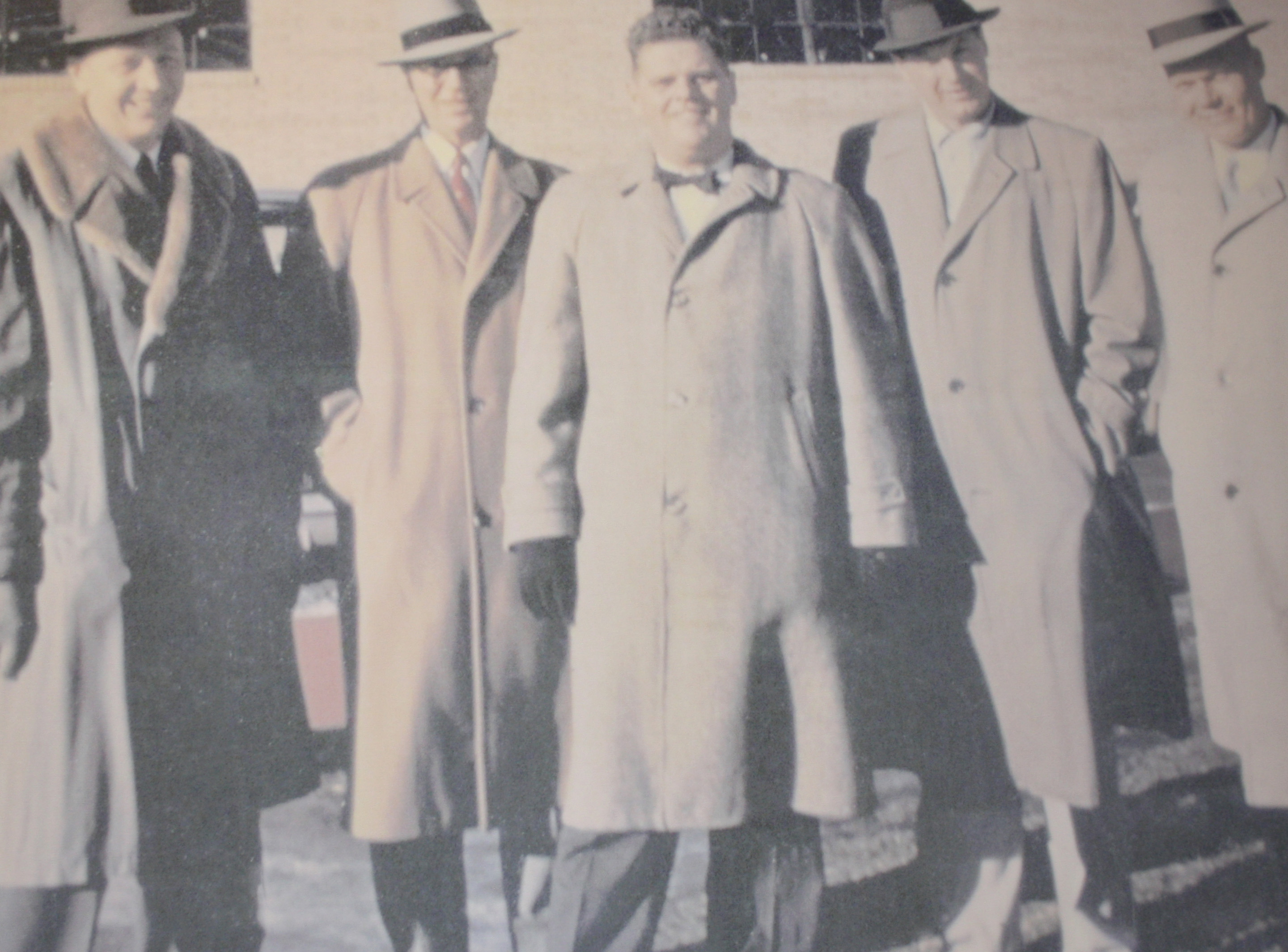 respected chemical distributor.
Hawkins serves thousands of businesses and municipalities throughout the Central United States. We employ more than 300 professional and operational staff, including experienced chemists and engineers, trained technicians and drivers, and customer support specialists.
A string of key decisions and service strategies have led Hawkins to continue to grow and innovate along with our customers. For example…
1938
1938 Right from the beginning, Hawkins stressed service. Our rapid growth has been attributed both to our development of strategic alliances with manufacturers and our recognition of specific customer needs. In 1938, Hawkins distributed 12 products; today, the company provides businesses and communities with thousands of products.
1955
In a defining move, the company expanded its range of services and products, functioning as a sales agent for bleach-maker Vel-Tex Chemical. It was a comfortable fit, and in 1971 Vel-Tex became a Hawkins wholly owned subsidiary. The Vel-Tex location is now referred to as Hawkins Terminal One and is located on the Mississippi River in St. Paul.
1976
Hawkins purchased Feed-Rite Controls, specializing in water treatment chemicals and equipment.
1980
Increasing and adding flexibility to river terminal operations, Hawkins acquired the Gordon Terminal on the south side of the Mississippi River in St. Paul. Today this facility is known as Terminal Two.
1985
Likewise, Hawkins expanded its service to the mining, paper manufacturing and other Minnesota industries with the purchase of Arrowhead Chemical's distribution facilities in Superior, Wis.
1993
To fully serve the metal-finishing industry, Hawkins acquired Industrial Chemical and Equipment.
2001
Hawkins completed a facility in St. Paul where it receives bulk products by barge, rail and truck. A base for Hawkins' water treatment product distribution, Hawkins Red Rock provides Mississippi River access while being above the historical flood plain—ensuring distribution of water treatment to communities and other customers at a time when they need it most.
2007
We acquired the business of Trumark, a producer of antimicrobial products for the food industry.
2009
We opened our facility in Centralia, Illinois. Built primarily to serve our food-grade products business, the facility also manufactures and distributes a variety of other products and serves as a valuable back-up to our capabilities in the Twin Cities area.
2011
We acquired Vertex Chemical Corporation, a manufacturer of sodium hypochlorite with facilities in St. Louis, Missouri, Memphis, Tennessee, Dupo, Illinois and Camanche, Iowa. Vertex also distributes and provides terminal services for bulk liquid inorganic chemicals and contract and private label packaging for household chemicals. In addition to expanding our geographical presence, the facilities provide additional manufacturing locations and two more facilities with barge access.
To ensure ample room for future business expansion, we acquired a 28-acre parcel of land in Rosemount, Minnesota, which completed construction in March of 2013. The site has excellent rail access and reduces our dependence on our flood-prone sites on the Mississippi River.