Assmann Vertical Storage Tanks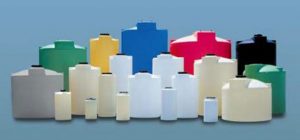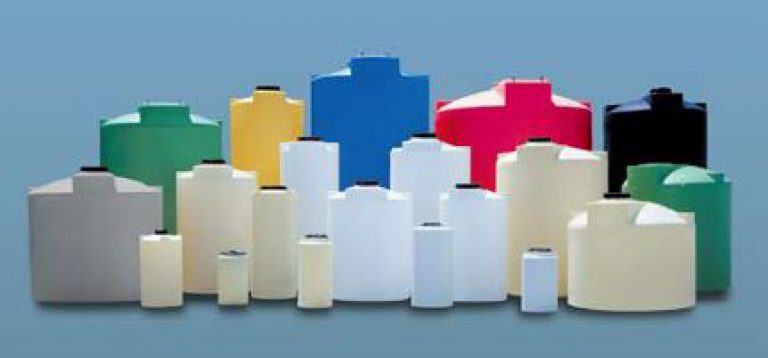 Vertical Storage Tanks  (40 Gallons – 12,000 Gallons) – Rotationally molded tanks from your choice of virgin high density crosslink or FDA-compliant linear polyethylene. Either is more corrosion and chemical resistant than fiberglass, stainless or mild steel.
Tanks are semi-translucent, one-piece seamless molded units with gallon markers and access openings molded-in. Wall thickness conforms to ASTM D-1998 standards for liquid storage. Narrow diameters for space-saving in-plant use. They possess excellent low temperature impact resistance and are U.V. stabilized. Available in natural color or optional blue, green, red, yellow or black. Can be equipped with accessories to fit your needs.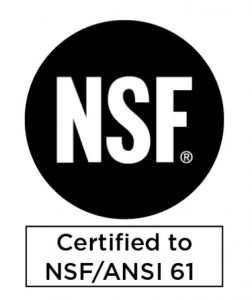 Assmann Polyethylene Tanks are NSF Certified
Assmann Corporation's Crosslink Tanks are approved for chemical storage by NSF!
Schulink XL-350 Crosslink Resin
Assmann is the FIRST Crosslink Tank approved by NSF for chemical storage!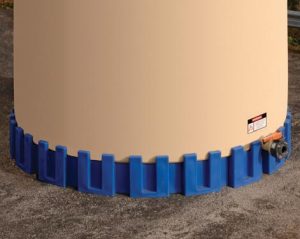 Modular Polyethylene Tank Stand  (Patent Pending)
Assmann Corporation now molds modular polyethylene tank stands. These stands are seismic and wind load rated plus easily disassemble, allowing the tank to be relocated to a different site. Stand elevates the polyethylene tank 12" from grade, providing the ability to fully drain the tank without the installation of expensive concrete pads. 100% chemical resistant and suitable for all corrosive environments. Assmann tested this stand to over 300,000 lbs. of crush force.
Delivering The Quality Service You're Looking For
Our drivers are skilled technicians trained to provide on-the-spot service  with the ability to troubleshoot and repair chemical feed equipment in the field.
An inventory of parts and loaner feed equipment are available on our delivery trucks, if needed.
Hawkins and your Sales/Service Representative are available 24 hours a day, 365 days a year to meet your needs. Hawkins has and will continue to aid customers with emergencies that could occur.