Antibodies – Pharmaceutical Specialty & Production Chemicals
Hawkins is your source for high quality production chemicals for use in monoclonal and polyclonal antibody production. FDA registered, GMP facilities and quality systems, clean room production suites, and automated processes mean you can rest assured you are receiving the highest quality production chemicals on the market at the best price. Whether you are looking for bench top or production volumes, Hawkins has the experience, expertise, and customer centric focus to be a valuable part of your chemical supply chain.
Antibody Production Chemicals
Sodium Citrate Dihydrate
Sodium Chloride
Sodium Hydroxide
Citric Acid
Sodium Bicarbonate
Mannitol
Ammonium Sulfate
Potassium Chloride
Sodium Sulfate Anhydrous
Sodium Phosphate
Potassium Phosphate
…and many more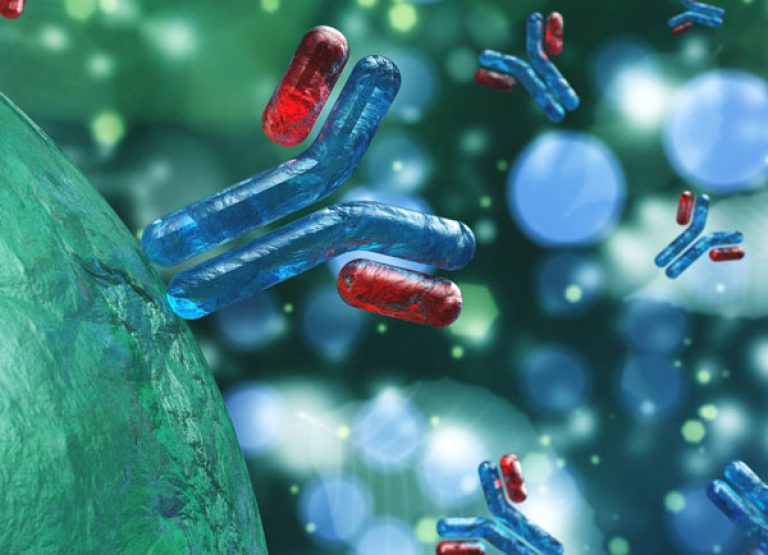 Packaging Sizes
Standard Packaging Sizes: 500g, 2.5kg, 12kg, 25kg, 50kg, 250lb Poly Drums.
*Hawkins offers material tested to other specifications including ACS and multi compendial (USP/EP/BP/JP) upon request.
Custom packaging options can make your dream of streamlining your manufacturing process a reality. Hawkins specializes in custom lot runs, batch quantity packaging, and innovative packaging configurations to offer custom solutions to our customers' problems.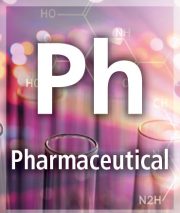 REQUEST MORE INFORMATION
Hawkins Inc. is an Antibody Production Chemicals supplier.  As an Antibody Production Chemicals distributor Hawkins distributes Antibody Production Chemicals to various companies for a variety of applications and uses. Our customers depend on Hawkins for a consistent and cost-effective supply of Antibody Production Chemicals.  Hawkins has a team dedicated to ensuring the quality of the chemicals we supply.
Hawkins is a business-to-business supplier, manufacturer, blender, and distributor of chemicals.  We only sell to companies, municipalities, government entities, and not to individuals.
For pricing or more information please provide your organization's contact information below:
Additional Pharmaceutical Production Chemicals
| CAS Number | Chemical | Compendia availability |
| --- | --- | --- |
| 7783-20-2 | Ammonium Sulfate | NF/ACS/FCC |
| 1397-89-3 | Amphotericin B 3 mg/mL Solution |   |
| 50-81-7 | Ascorbic Acid | USP |
| 7681-52-9 | Bleach |   |
| 2576-47-8 | Bromoethylamine-2-Hydrobromide |   |
| 471-34-1 | Calcium Carbonate | USP |
| 10035-04-8 | Calcium Chloride | USP/EP |
| 77-92-9 | Citric Acid Anhydrous | USP/FCC |
| 5949-29-1 | Citric Acid Monohydrate | USP/EP/JP |
| 77-92-9 | Citric Acid 50% Reagent Solution |   |
| 50-99-7 | Dextrose Anhydrous | USP |
| 14431-43-7 | Dextrose Monohydrate | USP |
| 6381-92-6 | EDTA Disodium Dihydrate | USP/EP |
| 7782-63-0 | Ferrous Sulfate 7-Hydrate | USP |
| 56-81-5 | Glycerin | USP |
| 50-01-1 | Guanidine HCL |   |
| 7365-45-9 | HEPES Free Acid |   |
| 64044-51-5 | Lactose Monohydrate | NF |
| 1119-34-2 | L-arginine Hydrochloride | USP/EP/JP |
| 56-85-9 | L-Glutamine | USP/JP |
| 71-00-1 | L-Histidine | USP/EP/JP |
| 5934-29-2 | L-Histidine Monohydrochloride, Monohydrate | EP/JP |
| 7791-18-6 | Magnesium Chloride 6-Hydrate |   |
| 10034-99-8 | Magnesium Sulfate Heptahydrate | USP/EP |
| 7487-88-9 | Magnesium Sulfate Anhydrous | USP |
| 6363-53-7 | Maltose Monohydrate | NF |
| 69-65-8 | Mannitol ACS | USP/EP/JP/ACS |
| 6106-04-3 | Monosodium Glutamate |   |
| 53-84-9 | Nicotinamide Adenine Dinucleotide |   |
| 7664-38-2 | Phosphoric Acid | NF/EP/BP |
| 127-08-2 | Potassium Acetate | EP/BP |
| 584-08-7 | Potassium Carbonate Anhydrous | USP/EP |
| 7447-40-7 | Potassium Chloride | USP/FCC/EP |
| 1310-58-3 | Potassium Hydroxide Pellets | ACS |
| 7681-11-0 | Potassium Iodide | ACS |
| 7758-11-4 | Potassium Phosphate Dibasic, Anhydrous | USP/EP/FCC/ACS |
| 7778-77-0 | Potassium Phosphate Monobasic | USP/NF/EP/FCC/ACS |
| 25322-68-3 | Polyethylene Glycol |   |
| 57-55-6 | Propylene Glycol | FCC |
| 7732-18-5 | Purified Water | USP |
| 6131-90-4 | Sodium Acetate trihydrate | USP/EP/JP |
| 134-03-2 | Sodium Ascorbate | USP/FCC |
| 144-55-8 | Sodium Bicarbonate | USP |
| 497-19-8 | Sodium Carbonate Anhydrous | NF/FCC/EP/JP/BP |
| 7647-14-5 | Sodium Chloride | USP/EP/JP/ACS |
| 6132-04-3 | Sodium Citrate 2-Hydrate | USP/EP/JP/BP/FCC |
| 1310-73-2 | Sodium Hydroxide Pellets | NF/FCC/EP/JP/ACS |
| 7681-52-9 | Sodium Hypochlorite 10-14% Solution |   |
| 7681-52-9 | Sodium Hypochlorite 4-6% Solution | USP |
| 7681-82-5 | Sodium Iodide |   |
| 7558-79-4 | Sodium Phosphate Dibasic Anhydrous | USP/FCC/EP/JPE/ACS |
| 7782-85-6 | Sodium Phosphate Dibasic 7-Hydrate | USP/EP/JP |
| 7558-80-7 | Sodium Phosphate Monobasic Anhydrous | USP |
| 10049-21-5 | Sodium Phosphate Monobasic Monohydrate | USP/EP/FCC/BP/JPE/ACS |
| 10101-89-0 | Sodium Phosphate Tribasic Dodecahydrate | NF/ACS |
| 7757-82-6 | Sodium Sulfate Anhydrous | USP/EP/BP/FCC |
| 7772-98-7 | Sodium Thiosulfate Reagent |   |
| 57-50-1 | Sucrose | NF/EP |
| 77-86-1 | TRIS Base Ultrapure | USP/EP |
| 1185-53-1 | TRIS HCl Ultrapure |   |
| 9002-07-7 | Trypsin |   |
| 57-13-6 | Urea | USP |