Gas Feed Equipment
Providing A Complete Line Of Gas Feed System Components & Parts
Chlorine Gas – The Safer Choice
Chlorine gas is not flammable or explosive.
According to data from the Association of Poison Control Center, gas chlorine has far less chlorination exposures than any other forms of chlorine.
Cylinder mounted systems draw chlorine from the container with a vacuum, so that a leak of any system component results in the automatic and immediate shut-off of the chlorine.
Key Points:
Consistency and repeatability of feed rate make it operationally the most reliable.
Modern gas feeding equipment occupies very little space.
Doesn't produce byproducts such as chlorite or chlorate ions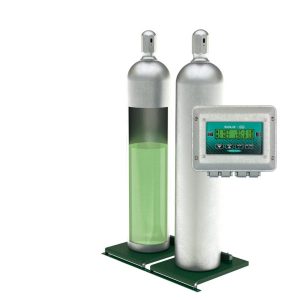 Benefits of Gas Chlorine
Environmentally friendly – Gas chlorine comes in reusable cylinders so there are no disposal issues.
Does not degrade – Stays at full strength and does not matter how long it's stored.
Saves money – 100% elemental Cl2. Gas chlorine costs less than other forms because bleach or granules are not 100% chlorine.
Gas chlorine is 100% chlorine per pound vs. calcium hypochlorite with is approximately 65% chlorine per pound or sodium hypochlorite (bleach) which contains approximately 12% chlorine per gallon. You need less gas chlorine to do the same job as calcium hypochlorite or sodium hypochlorite (bleach).
Gas Leak Detection
Temperature monitoring available
Individual sensor alarm relays
Battery backup available
Modular circuitry
Isolated 4-20mA outputs
Residual Analyzers
Amperometric measurement
Free chlorine, total chlorine, chlorine dioxide
Complete PID control program
Automatic Control Valves-Omni-Valve
Excellent accuracy and repeatability
Remote adjustment and monitoring
8 Different control modes
Vacuum Regulators
Machined from solid PVC
Feed capacities up to 10,000 PPD
Lifetime warranty on diaphragm, inlet value body, inlet spring, front and back body
Safety Shutoff Systems
Fire code approved replacement for gas scrubber system
Quickly terminates value at cylinder to prevent gas exposure to personnel and community
Self-contained battery assures operation, even during power failure
Chemical Monitoring Systems
Safely tracks chlorine usage, feed rate and level
4-20mA remote monitoring
NEMA 4X
Full 5-year warranty
The Bottom Line – Gas chlorine is the most cost effective option.
Gas Equipment Brands We Offer
Force Flow Scales
Tank, Drum, And Cylinder Scales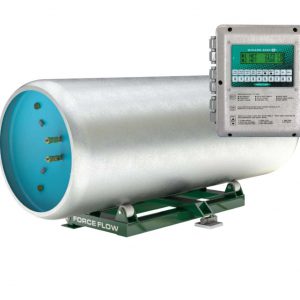 Halogen
Emergency Cylinder Shut Off System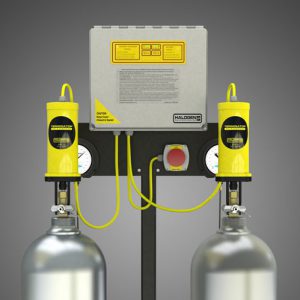 Hydro Instruments
Chlorination, Chlorine Dioxide, Dechlorination, Ammoniation, CO2, Submersible Induction Units & Water Analysis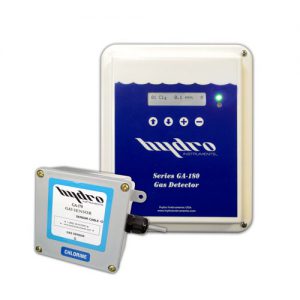 Force Flow Scales
Monitor and control chemical feed at your water treatment plant or in your industrial process. Weight-based and ultrasonic systems for monitoring chemical usage, level and feed rate.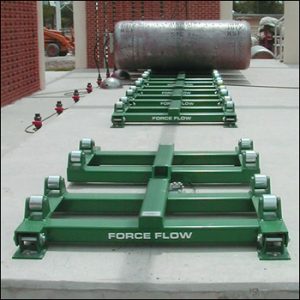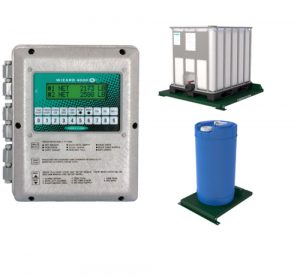 Minimize Your Risk And Liability With Halogen's Emergency Valve Shutoff Systems
If you use Chlorine or other hazardous gases you know the risks associated with them. Halogen's Emergency Shutoff Systems provide an extra measure of safety for these environments.
Protect your personnel
Protect the environment
Don't let a gas leak become a reportable Hazmat incident

All of Halogen's shutoff systems are Fire Code approved replacements for gas scrubber treatment systems.
Hawkins offers a complete line of Halogen Actuator Control Systems
Economical, low cost solution
Protects personnel and community by quickly and automatically stopping a gas leak
Easy-to-use clamp mount design for ton containers
Battery powered system – continues to protect for up to 5 days if AC power lost
Fire code approved for many applications as scrubber alternative
Helps comply with RMP gas leak mitigation requirement
Compatible with most tank mounted vacuum regulator brands
Hydro Instruments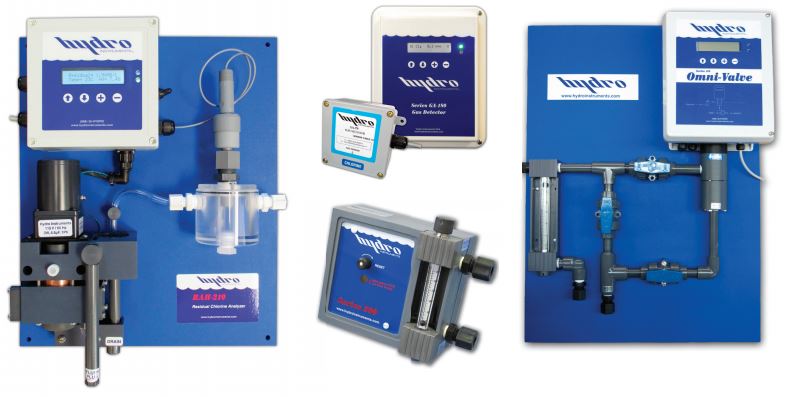 Hydro Instruments are makers of the highest quality gas chlorinators, gas chlorination systems and chemical metering equipment. Hydro Instruments is recognized as the most ruggedly designed, highest quality and longest lasting products available.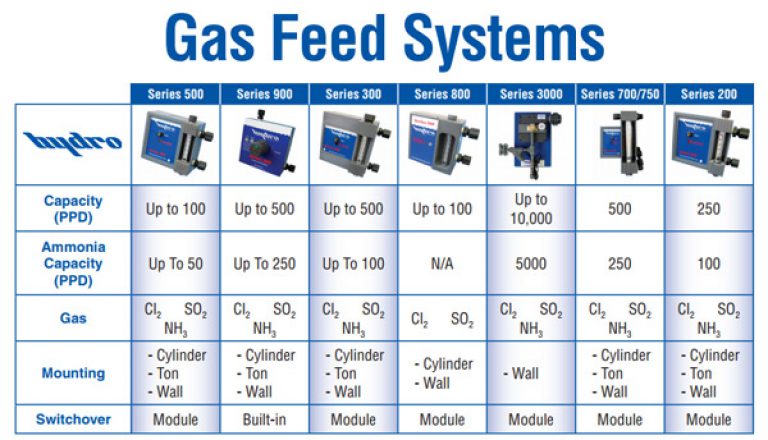 Hydro Gas Detectors
Hydro Instruments manufactures two gas alarm systems the GA-180 and the GA-171. Both systems provide reliable and simple solutions for gas detection applications. Both incorporate a basic modular design that can integrate a variety of gas sensor types and feature a user-friendly key pad interface for easy calibration and operation.

PID Controller
The HC-220 PID Controller offers the capability to control liquid chemical or gaseous chemical feed devices with a wide range of control options, adjustable features, and settings.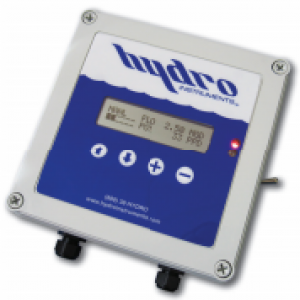 Hydro Instruments Automatic Valves
State-of-the-art microprocessor technology, highest quality materials, precision machining and a minimal number of moving parts all combine to make the Hydro Instruments Automatic Valves extremely reliable over long periods of continuous operation.
Residual Chlorine Analyzers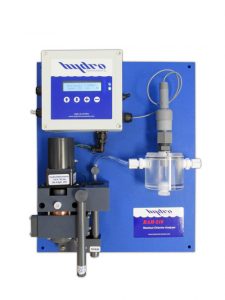 Delivering The Quality Service You're Looking For
Our drivers are skilled technicians trained to provide on-the-spot service  with the ability to troubleshoot and repair chemical feed equipment in the field.
An inventory of parts and loaner feed equipment are available on our delivery trucks, if needed.
Hawkins and your Sales/Service Representative are available 24 hours a day, 365 days a year to meet your needs. Hawkins has and will continue to aid customers with emergencies that could occur.