Mining Water Treatment Chemicals
Addressing Today's Challenges & Minimizing The Impact Of Mining
Water Treatment Solutions For:
Wastewater treatment
Tailings management
Dust control
Advanced dewatering
Improved recovery of leached
metals
Acid Mine Drainage (AMD)
Pond treatment
Thickener treatment
Corrosion control in mining process systems
Process water
Water Treatment for mining is critical in maintaining compliance to:
Environmental policies
Industry standards
Government Regulations
The mining industry faces many challenges and issues relating to the use of water and the impact of exploration, extraction and residue management, on the environment.
These include minimizing reagent consumption and maximizing mineral recovery by improving the rate and degree to which solid liquid separation takes place in thickening applications.
Hawkins & BASF have a distribution agreement so we can provide you with proven water treatment solutions for mining to effectively solve your water treatment issues.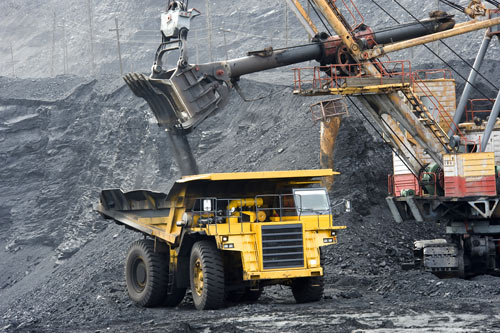 .
Mining Water Treatment Products:
BASF's Rheomax® DR range of flocculants create a high density and more robust aggregate compared to conventional products, which are effective on a wide variety of mineral ore types.
This change in aggregate shape allows for faster consolidation, high underflow densities and low underflow yield stress.
Rheomax® DR advanced flocculants have demonstrated the following benefits to solid liquid separation processes by enabling improvements to be made to thickener throughput, underflow density and yield stress.
The Rheomax® DR range of products produce an underflow with a lower yield stress, which is more tolerant to fluctuations in solids content and applied shear, resulting in a more consistent thickener performance over a wide range of operating parameters.
Benefits Delivered By Increased Throughput:
Economic
Reduced capital expenditure
Operate at higher feedwell solids
Operational
Tolerate greater feedwell fluctuations
Underflow solids compact faster
Benefits Delivered By Increased Underflow Density:
Economic
Improved recovery of leached metal
Improved recovery of concentrate
Operational
Increased CCD washing efficiency
Environmental
Improved recovery of water
Reduced volume of tails to residue
Reduced residue footprint
Reduced residue rehabilitation time
Benefits Delivered By Reduced Underflow Yield Stress:
Economic
Run at higher underflow densities
Improved leaching kinetics
Reduced energy consumption
Operational
Reduced rake torque
Improved thickener efficiency
BASF's Magnafloc® range of flocculants and coagulants are used extensively whenever the extraction process uses water or lixiviants to aid mineral and metal recovery. In thickeners and clarifiers, the products are designed to enhance settling rates, improve clarities and reduce underflow volumes. When used in filtration processes, Magnafloc® reagents increase filtration rates and yields, as well as reducing cake moisture contents.
Magnafloc® flocculants and coagulants have a broad applicability throughout the industry and are available in a wide variety of product forms, including powder, bead, solution and liquid dispersion.
BASF's Zetag® Flocculant Technology – advanced dewatering performance For many years cationic polyacrylamide flocculants have been used in the sludge dewatering process. Optimizing the dewatered biosolids is essential to maintain the sustainability and efficiency of the process.
Optimized solid/liquid separation process
Excellent sludge dewatering results
BASF's Burst®  A wide range of specialty surfactants used to assist in cleaning applications as wetting agents, anti-foams and emulsifier/dispersing agents.
BASF's Antiprex®  A wide range of chelating agents,  organic acids, and anti-scalants.
BASF's Magnasol® flocculants and coagulants can be supplied as liquids or in a solid block form and are ideally suited for remote locations where electricity is not available and hence can reduce or eliminate the use of flocculant and coagulant make-up equipment.