Hydrogen Peroxide H2O2
Manufacturer, Supplier And Distributor   CAS #: 7722-84-1
Hawkins is where to buy Hydrogen Peroxide. Hawkins carries high purity, Hydrogen Peroxide. We also carry Hydrogen Peroxide in bulk and in multiple package sizes as well as in multiple grades.
Here's How We Can Help You
Providing you with a large selection of Hydrogen Peroxide packaging options
Providing you with a large variety of Hydrogen Peroxide concentrations (Made with high quality DI H2O)
Large local storage for efficient bulk (tank truck) and package delivery (5-55 gallon) of Hydrogen Peroxide
Hydrogen Peroxide (H2O2) Distributor  –  CAS#:  7722-84-1
Hawkins supplies bulk and packaged industrial chemicals to the upper Midwest. This includes hydrogen peroxide. Hydrogen Peroxide is used as an oxidizing agent.
Some of the advantages of using Hydrogen Peroxide's advantages include its effectiveness, no toxic residue, and its solubility in water. As a water-based solution Hydrogen Peroxide works with most common processing techniques. Hydrogen Peroxide is also an environmentally safe chemical alternative to chlorine.
Hydrogen Peroxide has a multitude of uses including applications as a cleaning agent, bleaching, removing organic impurities in wastewater treatment and many more.
Hydrogen Peroxide Markets We Serve
Hydrogen Peroxide used in a wide variety of markets
Pharmaceutical
Cosmetics (Hair bleaching)
Food industry
Electronics (Cleaning and etching)
Textile (Bleaching textile and plant fiber)
Paper pulp and recycling
Chemical (Manufacturing-Peracetic Acid Mfg.)
Compounding (Detergent and Cleaning Products)
Metal surface treatment
Manufacturing
Soil remediation
Mining
Drinking water treatment
Wastewater treatment

Clean oxidizing agent
Deodorizing urban wastewater.
Reduces corrosion caused by hydrogen sulfide.
Treats a wide variety of industrial pollutants
Food Industry:
Hydrogen Peroxide is used to clean packaging and equipment in contact with food. For example, Hydrogen Peroxide is used in the dairy industry for cleaning their equipment.
Wastewater Treatment:
With environmental policies becoming more stringent with the discharge of wastewater municipalities have to find new ways to treat and reuse wastewater. Also, many municipalities face high odor complaints from the public due to wastewater treatment plants. Hydrogen Peroxide is a clean oxidizing agent suitable for desulphiding and deodorizing wastewater.
(Hawkins also offers a complete line of Aqua Hawk® products for your wastewater treatment needs including sludge dewatering).

Hydrogen Peroxide Grades
Food Grade Hydrogen Peroxide: 3%, 32%, 34%, 35% and 50%

Diluted concentrations available from 1% – 50% upon request

Standard Grade Hydrogen Peroxide, (technical quality): 3%, 20%, 30%, 31%, 34%, 35%, and 50%

Diluted concentrations available from 1% – 50% upon request.
Specialty Grade Hydrogen Peroxide: available upon request:

Cosmetic
Chemical Process grade
Aseptic Packaging
Others
Hydrogen Peroxide In Packaging To Fit Your Needs:
Bulk tank truck
IBC's (Totes)
55 gallon drum
30 gallon drum
15 gallon deldrum
5 gallon carboy
Why Hydrogen Peroxide
Non-toxic residue (Hydrogen Peroxide normally decomposes into oxygen and water)
Available in multiple concentrations, grades and easily used in most delivery systems  (As a water-based solution Hydrogen Peroxide can be delivered in most of the common processing ways such as spraying or dipping etc…)
Effective: Hydrogen Peroxide is very effective at cleaning, bleaching, deodorizing and is a very powerful oxidizer.
As a trusted manufacturer and distributor to a large array of industries, Hawkins supplies Hydrogen Peroxide to various companies for a variety of applications and uses. Our customers depend on Hawkins for high quality products, a consistent and cost-effective supply of Hydrogen Peroxide. Hawkins has a team dedicated to ensuring the quality of the Hydrogen Peroxide we supply.  Hawkins is a source you can depend on and we have been serving our customers since 1938.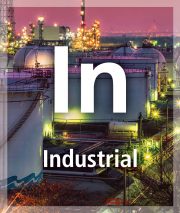 For a reliable, consistent source of Hydrogen Peroxide contact Hawkins. We have a dedicated team that has been serving our customers' needs for over 80 years and we are ready to assist you with all your chemical needs.
Hawkins is a business-to-business supplier, manufacturer, blender, and distributor of chemicals.  We only sell to companies, municipalities, government entities, and not to individuals.
For pricing or more information please provide your organization's contact information below:
Links to featured products below.  For a full product listing visit the Industrial home page: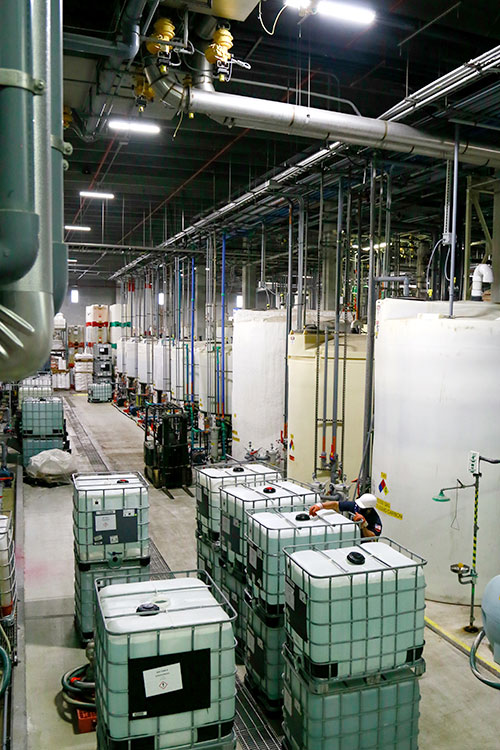 Packaging To Meet Your Needs