Sodium Hypochlorite – Bleach
Supplier, Distributor And USA Manufacturer   CAS #: 7681-52-9
Hawkins is where to buy sodium hypochlorite (bleach) wholesale. Hawkins is a large bleach manufacturer. As a domestic sodium hypochlorite manufacturer we have multiple facilities dedicated to manufacturing and distributing high quality bleach. We also carry sodium hypochlorite in bulk (tank trucks), mini bulk and more.
One of Hawkins' key strengths is offering chemicals in multiple package sizes, multiple grades and in a large variety of concentrations. We're here to help you with all your chemical needs.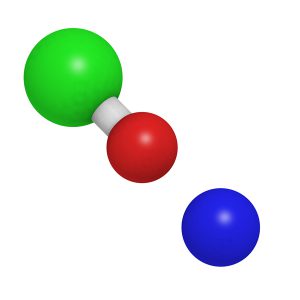 Sodium Hypochlorite (Bleach) General Characteristics
Appearance:

 Clear, colorless to yellow liquid

Synonyms:

 Bleach, Liquid Chlorine, Azone (EPA Registered)

Chemical Formula:

 NaOCl

Molecular Weight:

 74.44

Sodium Hypochlorite CAS #:

 7681-52-9

Storage Recommendations:

 Hawkins, Inc. recommends the storage/handling of sodium hypochlorite solutions be in accordance with AWWA B300 – Hypochlorites
Azone – 15 Is Hawkins EPA Registered
Sodium Hypochlorite (Bleach) – Vertex CSS-12
EPA Registered Name: AZONE-15
Additional Information:
Bioterrorism Act of 2002: All appropriate Hawkins, Inc. facilities are registered with the FDA …per the Public Health Security and Bioterrorism Preparedness and Response Act of 2002.
Country of Origin: Product is manufactured in the United States.
NSF Certification: Certified to NSF ANSI/Std. 60 with a maximum use level of 40 mg/L.
Weight % Calculations: Available Chlorine "Weight %" = Available Chlorine (g/L) / 10;
Sodium Hypochlorite "Weight %" = Available Chlorine "Weight %" x 1.05
Sodium Hypochlorite (Bleach) Supplier
Sodium hypochlorite is a highly cost effective, functional and user friendly source of disinfection, sanitation or oxidation. It is a universally applied basic chemical for numerous applications: municipal water/waste water, food processing, sanitation, household and institutional cleaners, germicides, mold removers, laundry, chemical processing and industrial water / wastewater treatment. Hawkins carries both EPA registered and non EPA registered sodium hypochlorite (bleach).
Hawkins Has Sodium Hypochlorite (Bleach) Available In A Large Variety Of Concentrations
We have the flexibility to develop and produce bleach based on each customer's unique needs. Multiple bleach concentrations and packaging options are available.
Description
Sodium Hypochlorite (NaOCl) a clear, yellow liquid, a sodium salt of hypochlorous acid and commonly known as bleach, is widely used as a disinfectant, sanitizer and as a bleaching agent.
Hawkins Inc. Is A Sodium Hypochlorite (Bleach) Supplier And Key Domestic Manufacturer
In January of 2011, Hawkins acquired Vertex Chemical, a leading Midwest and Midsouth producer of sodium hypochlorite (bleach). Vertex facilities are located in eastern Iowa near St Louis, Missouri and in Memphis, Tennessee. As a sodium hypochlorite (bleach) manufacturer/producer Hawkins ensures high quality products and has the ability to provide multiple options for packaging and percentages.
As a trusted manufacturer and distributor to a large array of industries, Hawkins supplies sodium hypochlorite (bleach) to various companies for a variety of applications and uses. Our customers depend on Hawkins for high quality products, a consistent and cost-effective supply of sodium hypochlorite (bleach). Hawkins has a team dedicated to ensuring the quality of the sodium hypochlorite (bleach) we supply.
Hawkins has been serving our customers since 1938 and is a sodium hypochlorite (bleach) source you can depend on.  As a domestic supplier we can help you reduce supply chain disruptions.  Our domestic operations can respond quickly to your needs.  Hawkins have been focused on our customers for over 80 years.  We have a broad infrastructure, technical and logistics expertise to help you reach your goals.  At Hawkins we're committed to your success.
Custom blending is also available through Hawkins.
Contact Us Today!
Your reliable, domestic source of sodium hypochlorite (bleach). Hawkins is a business-to-business supplier, manufacturer, blender, and distributor of chemicals.  We only sell to companies, municipalities, government entities, and not to individuals.
Links to featured products below.  For a full product listing visit the Industrial home page: