Food Grade Lactic Acid 
Manufacturer, Supplier And Distributor  
Lactic Acid 
CAS#: 79-33-4
Food Grade Lactic Acid 88%  – Hawkins is where to buy lactic acid wholesale. Hawkins is a domestic source of high purity, food grade lactic acid. For your convenience Hawkins carries food grade lactic acid in bulk and in multiple packaging options.
Food Grade Lactic Acid General Characteristics:
Appearance

: Clear, colorless to light yellow solution

Chemical Formula

: C3H6O3

Lactic Acid CAS#

: 79-33-4
Lactic Acid Country of Origin: Manufactured and sourced from materials solely from the U.S.
Lactic acid is an organic compound. In its solid state, it is white and water-soluble. In its liquid state, it is clear. It is produced both naturally and synthetically. With a hydroxyl group adjacent to the carboxyl group, lactic acid is classified as an alpha-hydroxy acid (AHA). In the form of its conjugate base called lactate, it plays a role in several biochemical processes.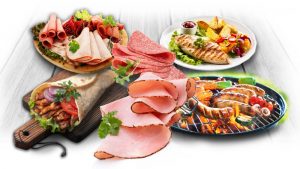 HACCP: Hawkins, Inc. has an established HACCP plan for the handling process for receiving, qualifying and packaging of our Lactic Acid product.
Halal Status:  This Lactic Acid product is certified Halal.
Ingredient Status: Lactic Acid.
Kosher Status: This Lactic Acid product is certified Kosher-Pareve.
Facility Certification: The facilities where Lactic Acid 88% is packaged are in compliance with applicable FDA regulations and HACCP plans have been reviewed/approved by a Third Party Audit Agency for SQF2000 (Level II) certification.
Primary Packaging: Lactic Acid is available in bulk, totes, drums, and carboys.
Hawkins is where to buy Lactic Acid wholesale.  We carry food grade Lactic Acid in bulk and assorted packaging options.  You should know as a domestic supplier we can help you reduce supply chain disruptions.  Our domestic operations can respond quickly to your needs.  Hawkins have been focused on our customers for over 80 years.  We have a broad infrastructure, technical and logistics expertise and we're committed to your success.
As a food grade Lactic Acid distributor Hawkins supplies Lactic Acid to various companies for a variety of applications and uses. Our customers depend on Hawkins for a consistent and cost-effective supply of  Lactic Acid. Hawkins has a team dedicated to ensuring the quality of the Lactic Acid we supply.
Custom blending is also available through Hawkins.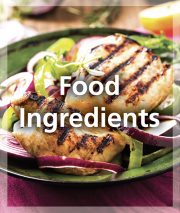 Contact Us Today!
Hawkins is a business-to-business supplier, manufacturer, blender, and distributor of ingredients. We only sell to companies and not to individuals.
For pricing or more information, please provide your organization's contact information below:
Additional Food Grade Products
Acetates and Diacetates
Benzoates
Calcium Chloride
Chees-Phos ®  (Monosodium Phosphate)
Custom Blends
Disodium Phosphate
Potassium Citrate
Propionates