Liquid Potassium Hydroxide 50%

Supplier And Distributor – CAS #: 1310-58-3

Hawkins is where to buy Potassium Hydroxide 50% wholesale. Hawkins carries high purity, food grade Potassium Hydroxide. We also carry food grade Potassium Hydroxide in bulk and in multiple packaging sizes.

Food Grade Potassium Hydroxide, also known as caustic potash.  It is used as a food additive and dietary supplement. It is a strong alkaline compound and Potassium Hydroxide is commonly used in the food industry as a pH adjuster, a flavor enhancer, improve the texture and stability of the product.  It is commonly used in dairy products, processed meats, bakery goods, as well as in beverages and sports drinks.

At Hawkins all food grade ingredients are treated with maximum care and process management to ensure the highest quality of our food-grade chemicals. From manufacturing to transportation and handling of food-grade chemicals Hawkins has quality systems in place to deliver the ingredients you need. Hawkins maintains an advanced supply chain and tracking systems so you can depend on the quality and condition of your food grade Potassium Hydroxide when it arrives.  Potassium Hydroxide is an inorganic compound with the formula KOH, and is commonly called caustic potash.
Liquid Potassium Hydroxide 50% – Food Grade General Characteristics:
Appearance:

 Clear, colorless to water-white solution.

Synonyms:

 Caustic Potash

Chemical Formula:

 KOH

Molecular Weight:

 56.11

Potassium Hydroxide CAS#:

 1310-58-3
Allergen Status: Product does not contain any of the known allergens including celery, milk products, eggs, soybeans, tree nuts, peanuts, wheat, fish and shellfish.
BSE/TSE Status: Nothing from an animal source is used in the product or is used in the processes. BSE/TSE issue-free.
California Prop 65: No listed components in the product.
Country of Origin: Manufactured and sourced from materials solely from the US.
GMO Status: This Potassium Hydroxide product does not contain genetically-modified organisms nor are genetically-modified organisms used in its manufacture.
HACCP: Hawkins, Inc. has an established HACCP plan for the handling process for receiving, qualifying and packaging of the product.
Halal Status: Product is certified Halal.
Ingredient Statement: Potassium Hydroxide.
Kosher Status: This Potassium Hydroxide product is certified Kosher-Pareve.
Manufacturing Facility Certification: The facilities where Potassium Hydroxide 50% is packaged are in compliance with applicable FDA regulations and HACCP plans have been reviewed/approved by a Third Party Audit Agency for SQF 2000 (Level II) certification.
Primary Packaging Materials: Potassium Hydroxide 50% is available in bulk, totes, drums and deltangs. All packaging materials are FDA compliant and composed of high density polyethylene (HDPE).
Solubility: Product is infinitely soluble in water.
Storage Recommendations: Hawkins, Inc. recommends storage of  Potassium Hydroxide 50% product between 55-95° F.
Hawkins Inc. is a Potassium Hydroxide supplier. As a Potassium Hydroxide distributor Hawkins supplies Potassium Hydroxide to various companies for a variety of applications and uses. Our customers depend on Hawkins for a consistent and cost-effective supply of  Potassium Hydroxide. Hawkins has a team dedicated to ensuring quality of the Potassium Hydroxide we supply.
As a domestic supplier we can help you reduce supply chain disruptions.  Our domestic operations can respond quickly to your needs.  Hawkins have been focused on our customers for over 80 years.  We have a broad infrastructure, technical and logistics expertise to help you reach your goals.  At Hawkins we're committed to your success.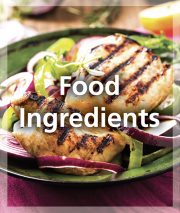 For a reliable, domestic source you can trust, contact us today!
Hawkins is a business-to-business, Potassium Hydroxide supplier. For over 80 years we have been a manufacturer, blender, and distributor of ingredients. We only sell to companies and not to individuals.
Additional Food Grade Products
Acetates and Diacetates
Benzoates
Calcium Chloride
Chees-Phos ®  (Monosodium Phosphate)
Custom Blends
Disodium Phosphate
Potassium Citrate
Propionates