Diammonium EDTA, 45%
Manufacturer, Supplier And Distributor
Diammonium EDTA, 45%:  Aqueous Chelating Agent– AQUA HAWK AQ-2 is a 45% by weight aqueous solution of diammonium ethylenediaminetetracetate ((NH4)4EDTA).
AQUA HAWK AQ-2 is used to descale equipment in electrical power generation, chemical processing, refineries and other industrial plant applications when mineral and organic acids pose corrosion problems.  AQ-2 also has applications in removal of heavy metals in soil remediation, and to sequester minerals in process water to prevent scaling.  Diammonium EDTA solutions are also used in the two-stage one-solvent technique for removal of iron and copper deposits.
| Technical | Specifications |
| --- | --- |
| Specific Gravity (25 C)        |   1.21 |
|   Active content (%) |   45 |
|   pH value |   4.6 – 5.5 |
|   Freezing point |   0° F |
|   Appearance | Transparent, light yellow liquid |
|   Odor | Ammonia odor |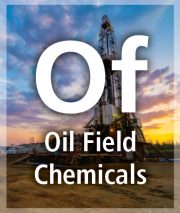 REQUEST MORE INFORMATION
Hawkins Inc. is a Diammonium supplier and distributor. Our customers depend on Hawkins for a consistent and cost-effective supply of Diammonium. Hawkins has a team dedicated to ensuring the quality of the Diammonium we supply.  For a reliable, consistent source of Diammonium contact Hawkins for a Diammonium quote.
For Pricing Or More Information Please Provide Your Organization's Contact Information Below:
Packaging To Meet Your Needs