Acetic Acid 

Manufacturer, Supplier And Distributor
CAS #: 64-19-7
Hawkins is where to buy Acetic Acid wholesale. Hawkins is a domestic company and carries Acetic Acid in bulk and in multiple package sizes.  We have Acetic Acid available in percentages from 56-99%.  Custom blending is also available.
Acetic Acid can be used in place of, or in conjunction with Hydrochloric Acid in both matrix and fracture acidizing.  Acetic Acid is often used in conjunction with Hydrochloric Acid and when equipment with limited corrosion resistance to Hydrochloric Acid is employed. Hawkins can also custom blend Acetic Acid and Hydrochloric Acid for particular applications.  Hawkins in an Acetic Acid distributor with capabilities to meet your needs.
Parameter
Range
Acetic acid, glacial
99+%
Color
transparent
Freezing Point
~16°C
Heavy Metals
(as ppm Pb-lead)
<0.5
Iron (as ppm Fe)
<0.5his
Specific Gravity
1.05 at 20°C
Odor
Pungent
Acetic Acid Availability –  Packaging And Percentages:
Acetic acid is available in multiple packaging options: Bulk tank trucks, totes, 55 gallon drums, deldrums and pails.  Acetic acid is also available in many different percentages: 56% – 99%.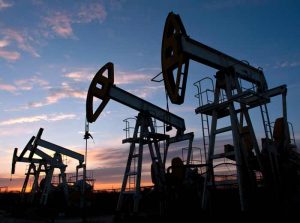 The Hawkins Advantage
Since 1938, Hawkins has been synonymous with advanced chemical solutions and service. Everything we do – from how we distribute bulk industrial chemicals to how we manufacture and package specialty blends — sets the industry standard for excellence. Our Oil Field Chemicals Group is a world-class supplier, blender, distributor, and warehousing agent for a continually expanding line of specialty chemicals. Our chemical expertise is supported with the industry's most committed service program, centered around understanding your specific needs and strategizing custom solutions that make a difference in the field. Please call to discuss how Hawkins customization can enhance your business.
As a domestic supplier we can help you reduce supply chain disruptions.  Our domestic operations can respond quickly to your needs.  Hawkins have been focused on our customers for over 80 years.  We have a broad infrastructure, technical and logistics expertise to help you reach your goals.  At Hawkins we're committed to your success.
Custom blending is also available through Hawkins.
Contact Us Today!
Your reliable, domestic source for Acetic Acid.  Hawkins has been serving customers for over 80 years. We have a dedicated team ready to assist you with all your chemical needs.  Hawkins is a business-to-business supplier, manufacturer, blender, and distributor of chemicals. We only sell to companies, municipalities, government entities, and not to individuals.
Additional Oil Field Chemicals