BASF Water Treatment Products + Hawkins' Outstanding Service 
The right solution to help you achieve optimal results
Hawkins & BASF's Water Solutions.  Hawkins and BASF have an exclusive distribution agreement for the distribution of BASF's Water Solutions portfolio throughout the Midwestern United States.  Product lines included in the agreement are BASF's Zetag®, Magnafloc® LT, Burst®, Magnasol® and Antiprex® brands.  These solutions address the needs of the water treatment industry in a variety of applications such as drinking and waste water treatment, industrial process water treatment and environmental remediation.   BASF has a comprehensive range of water treatment chemicals specifically designed for a wide variety of municipal and industrial water treatment applications. These effective and sustainable solutions main benefits:
Conserve and reuse water resources
Minimize energy demand and usage
Improve process efficiencies and system reliability
Protect and extend the integrity of critical operating assets
Reduce maintenance and operational costs
---
Wastewater Treatment
BASF's wastewater treatment chemicals include flocculants and coagulants especially designed for the solid/liquid separation in industrial and municipal wastewater treatment.
Want higher cake solids?
Reduce the energy required for transporting and disposing at a landfill.
Cake that are dry enough it can be incinerated as fuel to generate energy.
Lower transportation and disposal costs
BASF customers report that cake solids of dewatered sludge increased on average by 15%. Other customer cases show a significant dose savings of up to 20%.
Zetag® Flocculant Technology – advanced dewatering performance For many years cationic polyacrylamide flocculants have been used in the sludge dewatering process. Optimizing the dewatered biosolids is essential to maintain the sustainability and efficiency of the process.
Optimized solid/liquid separation process
Excellent sludge dewatering results
Burst®  A wide range of specialty surfactants used to assist in cleaning applications as wetting agents, anti-foams and emulsifier/dispersing agents for industrial and municipal market applications.
Antiprex®  A wide range of chelating agents,  organic acids, and anti-scalants.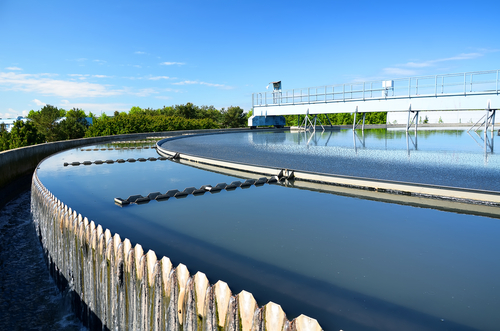 ---
Industrial Water Treatment:
Ensuring that all plants and processes that utilize water are able to operate at peak efficiency. Proven solutions to effectively fight the problems of scale, deposit of solids, corrosion, bio-fouling, foam formation and impurities in water.
---
Drinking Water Treatment:
A comprehensive range of water treatment chemicals, including organic coagulants and high molecular weight flocculants specifically designed for the solid/liquid separation process in potable water.
Magnafloc® LT Flocculant and Coagulant Technology The products in the Magnafloc LT range of organic coagulants and high molecular weight flocculants can be used for a wide range of solid/liquid separation situations. The flocculants enable highly efficient and cost-effective effluent treatment, while the coagulants can be used in more demanding processes, such as color removal. Many of the Magnafloc LT products are approved for use in drinking water and sugar processing applications.